Our Products

PVA Gel
>
Visit Website
2500 M2/M3 of surface area. Largest in the industry.
High removal of BOD/COD, total nitrogen, etc.
5-hr HRT in municipal wastewater treatment.
---

BioChip
>
Download Article
Elastic structure for Low wear
High surface area for contaminant removal.
High treatment capacity
---

Small Packaged wastewater treatment plants
Using the Kuraray method, we offer packaged systems that are affordable and easy to operate.
>
Download whitepaper
High BOD/COD and ammonia removal
5-hr HRT in municipal applications.
Compact size
Low capital and operational cost
Minimal solids production
---

Nano-Bubble Generator
for water aeration from Moleaer, Inc.
>
Visit website
80nm bubble or about 500 million bubbles per ml. Higher air dissolution
DAFs, Algae control, Dissolved oxygen demand
Minimal power requirement for operation
Self-cleaning. Low operating cost
---

Ultra Filtration
Kuraray manufactures a line of Ultra Filtration Modules for outside in ultra filtration
Highest flux capacity for fewer backwashes
Enhanced solids discharge process during backwash
Unique membrane design that eliminates clogging of the membrane
---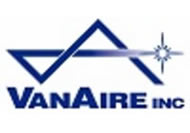 VanAire DAF Systems

Dissolved Air Flotation for the removal of solids, FOG and BOD reduction. Systems from VanAire, Inc
>
Visit website
Maximum removal of TSS, BOD and FOG
Effective aeration/recycle design available
Flows from 10 to 2000 gpm
---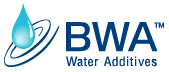 Water Additives
from
BWA, Inc.
>
Visit website
Scale control, biocidal control, corrosion control, foam control, cleaning agents, dispersant agent, halite control, scavenger control.
---
TCCA
and
Calcium Hypochlorite
for water treatment.
>
Visit website
---
RO Packages
From high performance applications and competitive cost. Utilizing Flow Reversal  technology. Increase recovery by 10-20%.  Reduce brine volume by 60%. Minimizes or eliminates the use of ant scaling chemicals.

Call for more details.
---
Ultra violet generators, UV
For commercial, industrial and municipal applications
---
Ozone
Generators
>
Visit website
From Absolute Ozone®. The only compact system capable of producing high concentrations of ozone.
5 year warranty. The best in the industry.
Highest ozone concentration. Up to 22%/wt.
Air cooled and programmable systems
---
AOP
Advanced Oxidation Process is a well-known process in which the free radical Hydroxyl is generated by the action of UV rays on ozone.
---
Valves and Automation
. OEM type of Valves
Manual, Electric or Pneumatic operation
High performance manual and automated valves for demanding applications
Alloy and polymeric materials.
---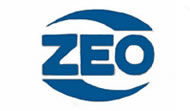 Zolite
. Filtration media from ZeoInc
>
Visit website
3 micron water clarity
Large surface area for higher solid retention
half the weight of sand media
Reduces chloramines and ammonia
Long lasting life cycle
---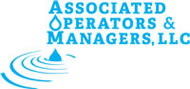 Through a key partner, AO Managers, LLC. www.aomanagers.com, we are able to provide a wide line of products like metering pumps, flow meters, pH meters, DO meters, COD measuring kits, tanks, etc.